Our Mission
Elite CEU, Inc., provides flexible, efficient and up-to-date online training for security, fire and electrical industry professionals that makes it more accessible than ever to obtain licensure and education – getting you back to work with everything you need to be successful as soon as possible.
Elite CEU's multiple learning platforms make it easy to meet your specific educational needs. Whether it's online, in-person classroom training or custom course development, you can depend on information being current and aligned with industry updates, regulations and standards.
Custom Course Design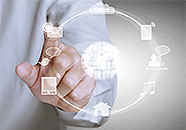 Elite CEU offers custom course design to suit individual needs and special industry demands. Our robust team of writers, designers and training specialists work with clients to develop engaging coursework (online or in-classroom training) to support various areas of business, such as sales, business development and other advanced training.
Get Started